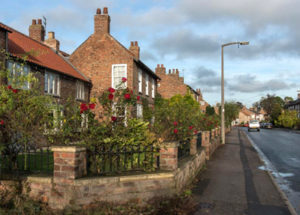 Strensall Village and the Hamlet of Towthorpe are located about six miles to the North of the City of York. They are in a semi-rural environment and are administered by the unitary authority of City of York Council. They have a total population of around 6500.
Strensall is referred to in the Doomsday book as Streonaeshalch, after Streona – a name, and halch – a corner of land. The land was owned by the Church and in particular the Bishops at York.
Towthorpe Hamlet was designated a conservation area by the Parish Council on 6th November 2001. It survives as a peaceful cluster of 19th Century, or earlier, brick farmhouses as well as more recently built properties. It includes Towthorpe Moat and Low Farmhouse which retains many original features.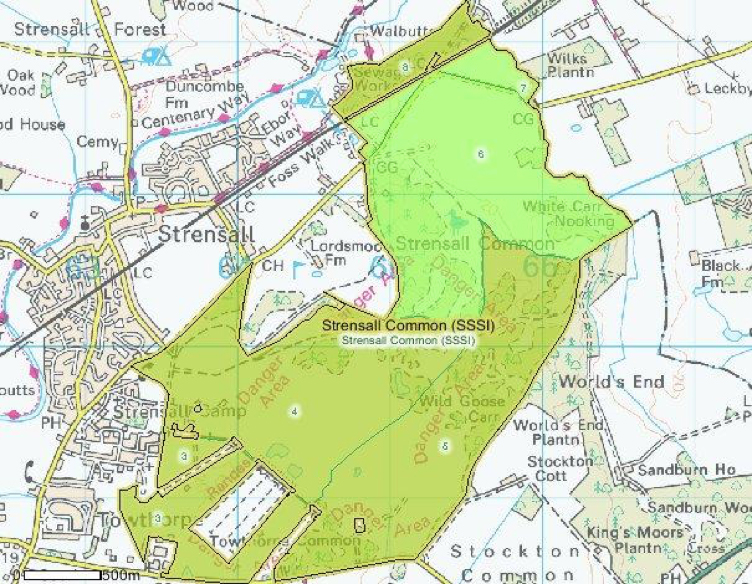 The nearby Strensall Common is a National Nature reserve and a Sight of Special Scientific Interest. It is an example of a lowland heath land habitat and covers 500 hectares. Rare species of flora and fauna are to be found there including moths, flowers and ferns. To the south of the highway between Strensall and Flaxton the common is owned and exclusively used by the Ministry of Defence for military training. The public are welcome to use the facility but must not enter any Danger Area when the red flags are flying or red lights are exhibited.
Historically Towthorpe and Strensall were separate parishes but for many years they have been administered as one parish and are now  one parish called Strensall with Towthorpe.
Both Strensall and Towthorpe are pleasant and quiet places for families and the Parish Council is committed to working with the community to improve lives and amenities.
Ordnance Survey Maps still show the extent of the boundaries of each Parish. Strensall Parish consisted of the area roughly just south of the York to Scarborough Railway. Towthorpe Parish consisted of the area from Towthorpe crossroads almost to the York to Scarborough Railway. The single parish is represented by 14 Councillors.
If you wish to become involved in the process of local government at parish level or to contribute with ideas for further improvements then please contact the Parish Council at the contact address provided below.
Strensall with Towthorpe Parish Council, Strensall Village Hall, Northfields, Strensall, YORK, YO32 5XW
Telephone – 01904 491569 Email strensalltowthorpepc@outlook.com